The RATP Group Foundation is one of the ways we support charitable projects in local communities. Nearly a million beneficiaries have been supported through the Foundation since it was established in 1995.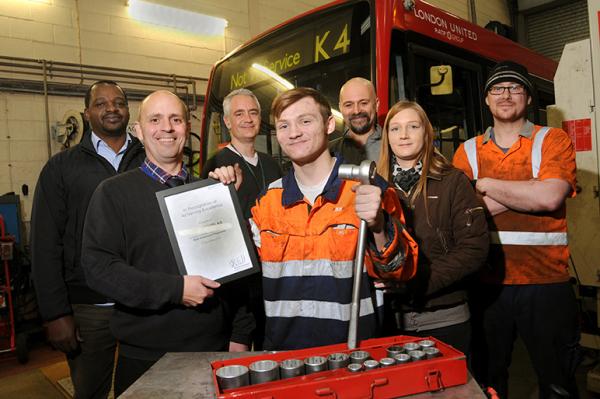 "As an organisation, we are highly supportive of charitable events that benefit both the local population and the wider community."
Nigel Wood
Chief Operating Officer
RATP Dev Transit London
Process
A successful work experience programme implemented at RATP Dev Transit London for young people interested in an engineering career has led to a RATP Group Foundation-funded programme called Open Chance.  Open Chance provides young people with the opportunity to climb aboard a specially adapted bus and try their hand at technical skills and perhaps explore the possibility of an engineering apprenticeship. The company also works closely with an organisation called Transport for All, which helps make public transport accessible to all sectors of the community.
RATP Dev Transit London is active in corporate social responsibility, supporting mental health projects, Macmillan Cancer Support and other charitable causes in the locality. A keen participant of mental health awareness campaigns, we support the well-being of our people through showing kindness. Our mental health first-aiders are on hand to speak confidentially with colleagues and our Employee Assistance Programme provides advice and counselling on a range of health and well-being matters, 24 hours a day, 7 days a week.
Fulwell Garage

- UK

Former tram depot with a story to tell
Metropolis of Valenciennes

- France

Garnering customer loyalty with high-quality transportation
Charlotte

- USA

Charlotte Area Transit System
Learn More

Nigel Wood
Chief Operating Officer
Contact us