In London, we want to be the bus operator of choice for our people, our passengers and Transport for London.  We will do this by empowering our people to consistently deliver a safe and reliable bus service that we are all proud of.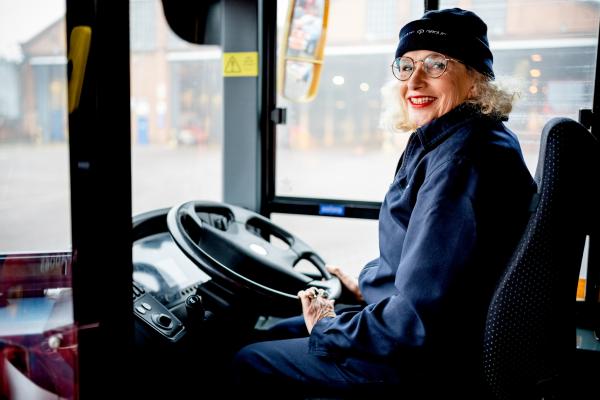 "Investing in our people is one of our top priorities.  We want them to feel supported and empowered in all that they do."
Fiona Guthrie
HR Director
RATP Dev Transit London
Process
Our ambition is to recruit and develop the talented people in our business. We are particularly keen to develop leadership in women and to recruit more women into the bus industry.
We have a dedicated skills centre where we provide ongoing personal development to our employees. The centre is staffed by experts who are dedicated to training and motivating colleagues in their chosen careers.
In 2023 we introduced Garage Life. This programme provides our new drivers with a 'real' introduction into life as a bus driver and gives them a good understanding of what is expected of them before they begin their formal training.  This programme will typically take three to four weeks, with participants being paid during this period.
Garage Life covers training, theory, route learning, experiencing shift work and an opportunity to get to know the local team.
Edgware Garage

- UK

Thriving hub at the end of the Northern Line
Skills Academy

- UK

Top-flight training and development, delivered by experts

 
Cairo

- Egypt

A metro line at the highest international standards for the Egyptian capital. 
Learn More

Fiona Guthrie
HR Director
Contact us