As a bus operator within the community, we have a role to play to better the lives of our passengers. It is part of our purpose in helping Londoners to get to their destinations in an efficient, safe and effective manner.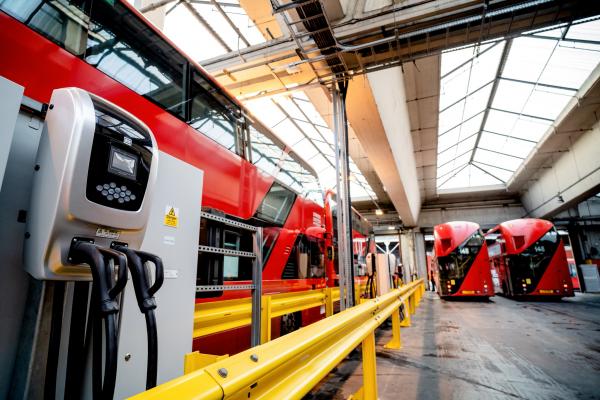 "We are very keen on reducing our environmental footprint and are constantly looking for 'greener' ways of carrying out our bus operations."
Chris Tong
Engineering and Asset Director
RATP Dev Transit London
Process
We are fully committed to minimising the impact our operations have on the communities in which they serve, that is why we introduced our first two fully electric, zero-emission bus routes in 2018.  We now have a total of 18 electric routes operating from five garages.
Electrification plays a critical part of our business and partnership with Transport for London (TfL).  In 2023, 28% of our entire fleet is clean (fully electric), with five electric garages and one more in progress; this makes us the largest operator of electric buses across London. Elsewhere in our fleet, we run a large number of hybrid diesel-electric buses, which are also much kinder to the environment than conventional diesel.
Brest

- France

A greener, more accessible, multimodal network at the cutting edge of innovation!
Tolworth

- UK

One of London's newest bus garages
Shepherd's Bush

- UK

On our way to zero-free bus operations
Learn More

Chris Tong
Engineering and Asset Director
Contact us