Highlights
Busy, 24-hour bus garage
Provides services in a heavily touristed part of London 
Wide network of bus routes 
Background
Our Westbourne Park base was built in 1981 to replace two older garages:  Middle Row and Stonebridge.  The location of the garage is unusual in that it has been constructed below the elevated section of the A40.  The garage has a history of running the traditional red London Routemaster but, today, it is home to a modern fleet of vehicles.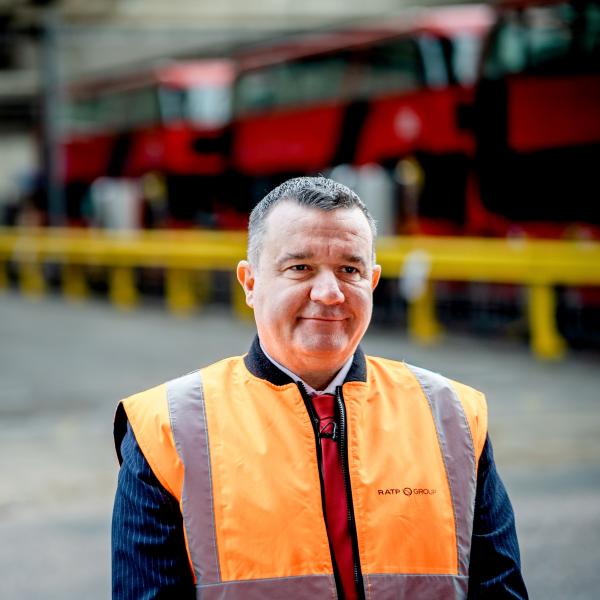 Allan is Head of Operations for our London Transit business unit, and General Manager of our Westbourne Park Garage. He joined us in 2017 with extensive experience in both the engineering and operations side of the industry.
Westbourne Park Garage is a large operation and is well situated so it plays a major role in keeping London moving.
He is immensely proud of his team members for their commitment to providing good customer service
"We have an amazing, established team at Westbourne Park," said Allan. "Most members of this team have many years of experience. The garage is a great place to work and we feel like one big family. I am proud of what we have achieved as a team in a small space of time. I look forward to leading many different projects at this location, especially the one aimed at making Westbourne Park the model garage for engineering."
Allan Southgate
Head of Operations for London Transit
Learn More
Westbourne Park Bus Garage
Great Western Rd
London W9 3NW
0207 243 5368
Operations Manager:
Sue Bates
Traffic Managers:
Shanil Bhatt
Stella Edmonson
Contact us