Highlights
Well-placed hub to service businesses and commercial areas
A customer-focussed team providing a quality network
Home to our Central Engineering Refurbishment Team
Background
Our Hounslow Heath base is located just two miles from London Heathrow so you would be correct in guessing that we know the airport rather well. For example, we run a 24-hour service between Greenford and Heathrow Central so if you're booked on the red-eye for an early meeting, you can count on getting to the airport at any time of the day or night. We also run some urban services in Surrey.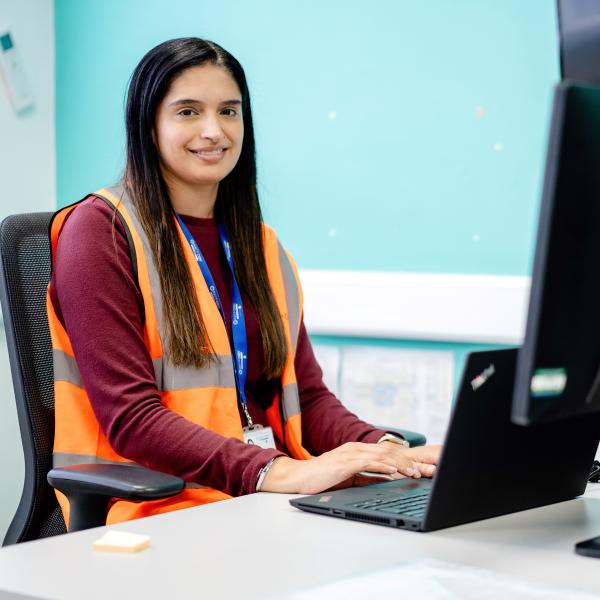 Manpreet joined Hounslow Garage in 2007 as a Garage Support Assistant. She had only recently graduated from university at the time and was exploring career options but once she started working in the busy, ever-changing environment of a bus garage she didn't want to work anywhere else!
Keen to learn more about the bus industry, she carried out several managerial roles before her promotion to General Manager of Hounslow and Hounslow Heath in 2022. Manpreet grew up in Greater London and enjoys working with people from diverse backgrounds. During her career she has developed staff members who have gone on to take on major roles within the company.
"I'd love to see more women in senior roles," said Manpreet "I'll always commit to ensuring that the garages I run will be more inclusive to women at all levels who are pursuing their careers."
Manpreet Kaur Gill
General Manager
Learn More
Hounslow Heath Garage
Tamian Way, Hounslow,
Middlesex, TW4 6BL
020 8400 6710
Traffic Managers:
Sonia Pais
Dave Croucher
Contact us